The Danish brand GOSH COPENHAGEN wants to be a frontrunner in the sustainable area.
They are presenting a whole new assortment with Vegan, Perfume Free and Allergy Certified products. On top they have started using recycled OWP (Ocean Waste Plastic) and sustainable wood as packaging for some of the new products. For the sake of the animals, the environment and you!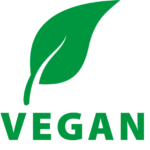 VEGAN
We avoid animal derivatives in the development of our products – without inhibiting the effect and good quality. Today more than 70% of our assortment is vegan.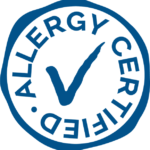 ALLEGY CERTIFIED
We care about your skin. So to acknowledge the rising demand for gentle makeup products, we started certifying with AllergyCertified.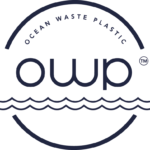 OCEAN WASTE PLASTIC
We have joined the fight for a more sustainable future, by using recycled plastic in some of our packaging.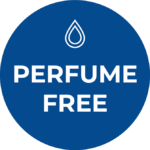 PERFUME FREE
Perfume is not a necessity - which is why more than 80% of our assortment is perfume free.




The R&D department at GOSH COPENHAGEN has more than 50 years of experience and the staff is continuesly under education and training. This is crucial for the perfection of our products. We closely follow the latest developments regarding formulations, usage of raw- materials, technology and the legislation from authorities. Our facilities in Denmark are well equipped with modern and superior technology and include a clean room production. All products comply with the EU and FDA legislation. A highly developed quality control allows us to control and monitor the quality of the products. Our production is CO2 neutral.
E. Tjellesen A/S, the company behind GOSH COPENHAGEN, was founded in 1945. Back then it started as a pharmaceutical company, but quickly developed into the great enterprise that it is today. The seeds of GOSH COPENHAGEN were sown back in 1979, and ever since then we never looked back. As the only company in Denmark, we have the facilities to produce colour cosmetics. We take that as a major quality stamp, but also as an encouragement to always develop ourselves and do better! Today GOSH COPENHAGEN is represented in more than 80 countries all over the world.  
Ocean waste plastic
Plastic pollution in the oceans is one of the biggest environmental concerns of our lifetime. Therefore, GOSH COPENHAGEN has decided to join the fight against it. Thoughts turned into action and in 2019 they started producing packaging made from recycled Ocean Waste Plastic. This season they are presenting two new products with packaging made from Ocean Waste Plastic: CATHCY EYES MASCARA DRAMA & CHAMELEON FOUNDATION. The CATHCY EYES MASCARA DRAMA is made from 50% OWP, which means that every time you buy one mascara, you help remove 2 plastic bags from the ocean. The same goes for the CHAMELEON FOUNDATION. It is made from 40% OWP, and for every packaging bought - you remove 10 plastic bags from the ocean. The quality of OWP is just as good as virgin plastic, but recycling OWP at the factories reduces the amount of CO2 with 56%, compared to the production of Virgin Plastic. In addition, the production of OWP uses 85% less energy and emits 75% fewer greenhouse gases.
VEGAN
GOSH COPENHAGEN have always had a selection of vegan alternatives, but in 2017 they decided only to develop vegan cosmetics. Now almost 70% of their assortment is vegan.
The trend and demand for more vegan products is still growing around the world. Being vegan is not only a decision to remove all animal derivatives, but also to have in mind that harming animals - in the pursuit of beauty - is wrong.
Therefore, GOSH COPENHAGEN took it further by avoiding animal derivatives in the development of the products and replaced them with vegan ingredients – without compromising the product's impact and high quality. By doing so GOSH COPENHAGEN allows the consumers to create beautiful GOSH make-up looks while maintaining an opinion and personal statement around veganism and animal welfare.
Allergy Certified
Allergy Certified is for the consumers and allergy sufferers to feel safe, as every single ingredient is being carefully risk-assessed. All raw materials must be approved and contain none or a very low risk of developing allergies.
The mascaras BOOMBASTIC OVERDOSE, REBEL EYES SKINNY B and CATHY EYES DRAMA are all Allergy Certified. Their brushes are different to achieve volume, length and curved lashes but common for all of them is, that they can last through rain, sweat and tears - all day.
Other than having Packaging made of Ocean Waste Plastic, the CHAMELEON FOUNDATION is also Allergy Certified, so all skin types can enjoy a lovely natural coverage.
Perfume is one of the biggest concerns as regards to allergy. That is why all new makeup developed at GOSH COPENHAGEN will be perfume free, which also shows the Allergy friendly direction that GOSH is headed towards. By now, 84% of their assotment is already perfume free.